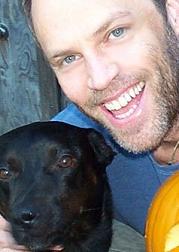 Vegan Author | Shelley Harrison
Recent Articles
Vegan author, editor, and teacher Shelley Harrison writes on topics such as veganism, animal emancipation, civil rights, and environmental protection. Recent pieces in The Humane Herald include:
Technical Writing
Other writing, editing, and illustration work has included the text and drawings for over twenty U.S. patent specifications. Some of these patents are now owned by or licensed to Microsoft, PayPal, eBay, and other leading technology companies. Among these works are the first two U.S. patents dedicated to animal rights activists. Examples (.pdf):
Organizational roles
Harrison has served in numerous organizations as a writer and an editor. These roles have often involved ancillary functions, such as photography, art direction, graphic design, and web design as well.
Writer and editor, The Humane Herald
Writer and editor, Cruelty-Free
Curriculum and materials, LEX Law Prep
Proofreader, TestMasters
Customer support messaging, eBay
Writer, Wearable Computing Magazine
Managing editor, Virginia Law Review, UVA
Poetry columnist, Virginia Law Weekly, UVA
Videographer and video editor, Stanford Video Yearbook, Stanford
Media relations, University of Memphis
Editor-in-chief, The Owl, Memphis University School
Legislative Drafting
On behalf of the Humane Party, Harrison has served as primary author, editor, and architect of proposed "apex legislation" at the national and international levels, including:
Abolition Amendment (U.S.)
Equal Rights Amendment II (the "ERA2") (U.S.)
Democracy Amendment (U.S.)
International Convention on the Prevention and Punishment of the Crime of Faunacide (the "Faunacide Convention") (U.N.)
Non-Militarization of Animals Treaty (the "NMAT") (U.N.)
Education
Harrison majored in English at Stanford University. He studied law at the University of Virginia School of Law.